i-Botics Avatar Technology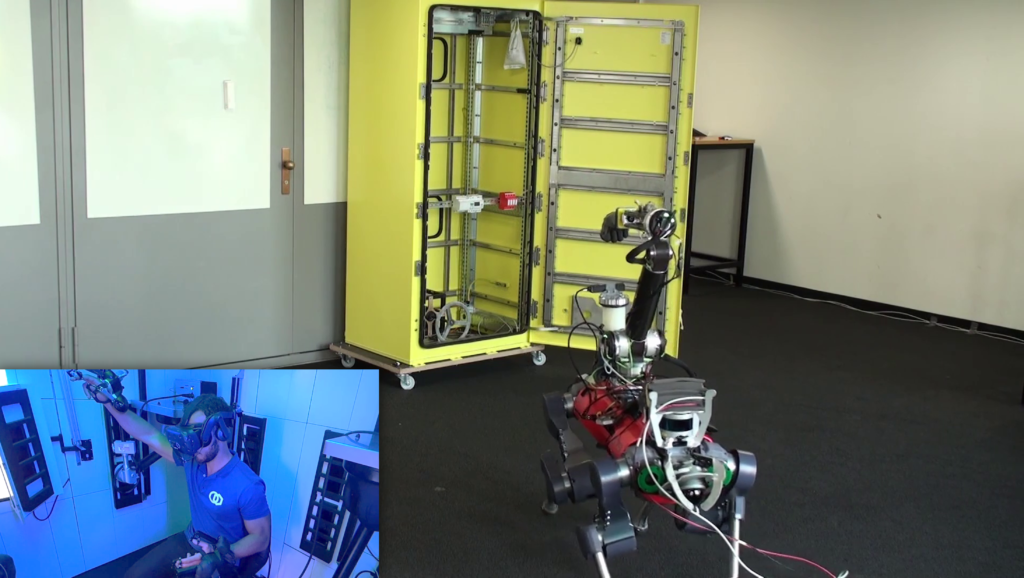 Avatars are integrated robotic systems that remotely enable us to see, hear, touch, and interact with physical environments and other people anywhere in the world instantly, as if physically present. By combining smart robotic solutions in avatars, it is possible to transport an expert's full skill set to an environment that is too dangerous, too vulnerable, too confined, or too far away to physically go to. Something that was previously only material for sci-fi movies, is now becoming reality with current advancements in robotics and VR used in avatars. We at i-Botics have accepted this challenge. i-Botics is an innovation center, started by TNO and the University of Twente, consisting of various technology providers, research organizations and end users, jointly working on interactive robotics and avatar technology. Our vision is that distance should not be a barrier to applying one's skills and knowledge to make this world a better and safer place. 
Technological breakthroughs
i-Botics is one of the leading parties in advanced Avatar technology. We want to achieve full avatar ownership, meaning that the operator can crawl into the skin of the avatar as if it where his/her own body. To achieve this, we aim for four key technological breakthroughs: 
Universal control enables intuitive operator control over any avatar 
Immersive sensory reality pod that blocks the local environment and provides full, multisensory cues from the avatar 
To allow effective operation in any environment, we develop fit-for-purpose avatar systems, each designed to perform optimally in a particular environment. 
Finally, we design for human-system symbiosis through the optimal combination of human cognition and senses and avatar AI.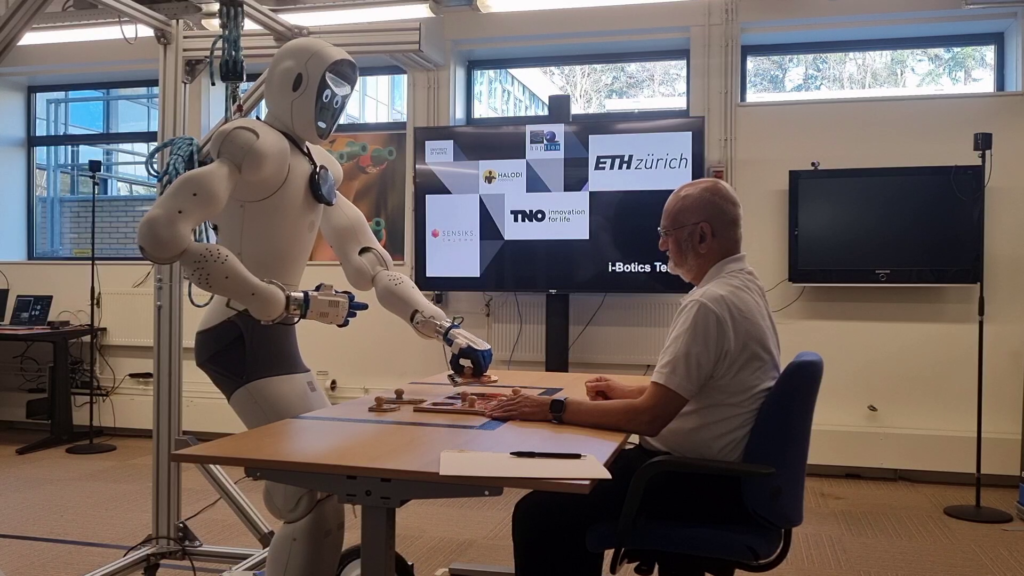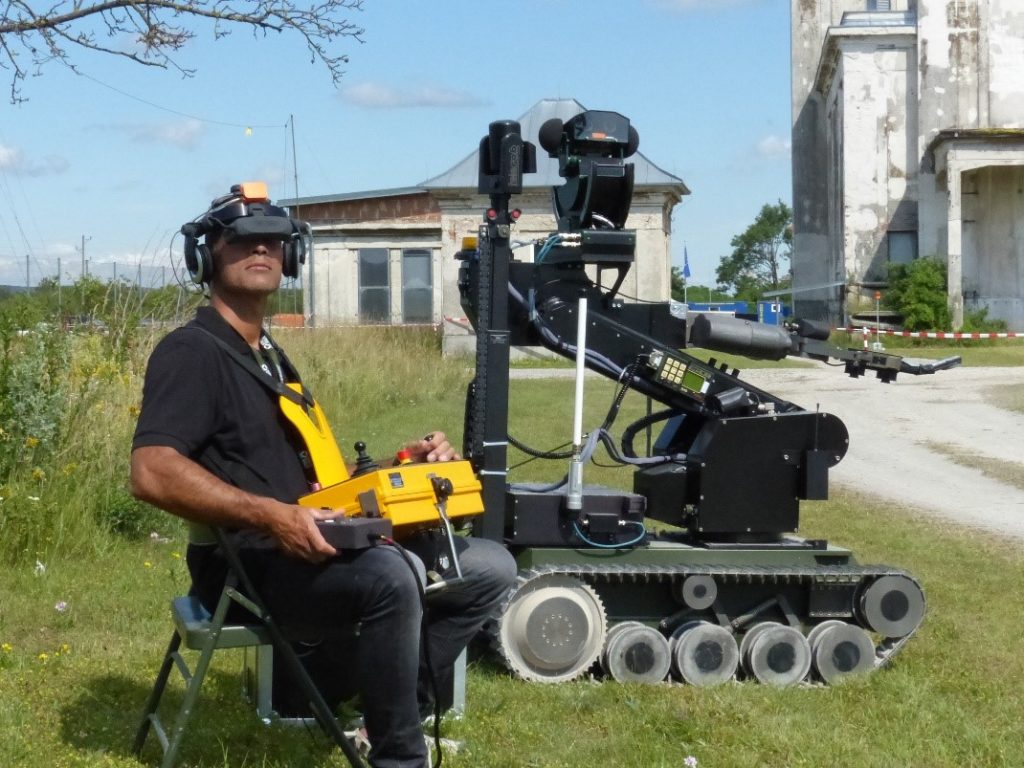 Market application of tech
We see four major applications for the technology: 
Expertise at a distance: Enabling experts to apply their skill anywhere instantaneously offers vast impact. Removing the need to travel to remote sites results in a reduction of downtime and costs and in increased sustainability of work. 
Safety without compromise: i-Botics innovations can specifically support people with hazardous jobs. Operators can do their vital jobs without putting themselves in harm's way in order to be prepared for and responsive to threats and disasters.
Feeling that you spend time together:  i-Botics outcomes can lead to relieving the effects of social isolation and of social distancing by providing a level of interaction and intimacy that cannot be provided by current video-conferencing systems.
Feeling cared for: i-Botics solution will facilitate high-quality sustainable health care by health care professionals and family. The time saved by travel can be spent on high quality interactions. 
Intuitive and modular design are considered cornerstones of i-Botics. Intuitive design refers to a system that is accessible to – and can be used by – a broad range of users, irrespective of their training or expertise. A modular approach is applied on multiple levels: the full system as a whole is designed to be modular, consisting of a universal control structure that may be used to control different types of telepresence robots. Likewise, both operator control and the telepresence robots are modular in order to facilitate changing and upgrading hardware and software for multifunctional and sustainable deployment in the market.