So, day 2 of the ANA Avatar XPRIZE finals. Our goal for today: Get all our equipment from drayage, set it up in our hotel room, and see if it survived the trip.
In the morning, the team split up in two groups.
Group 1 took up the task of rebuilding the spare hotel room so it could be used as a test environment for the i-Botics setup. The manager of the hotel was a bit surprised when we asked if we could move both the beds in the room (one bed to the bathroom, another bed to another room). However, after some consideration, the hotel was very lenient with us and even called a service person to help us move the beds! We now had an empty hotel room that could serve as an improvised US-based i-Botics lab!
Group 2 used the rented U-Haul van to get to the drayage and pick up the equipment. This was an exciting moment… Did everything come across unharmed?!? We took al precautions possible (a GPS tracker in our box, a huge amount of bubble wrap, very precisely fitted crate), but you never know… And yes! Nothing seemed to be damaged!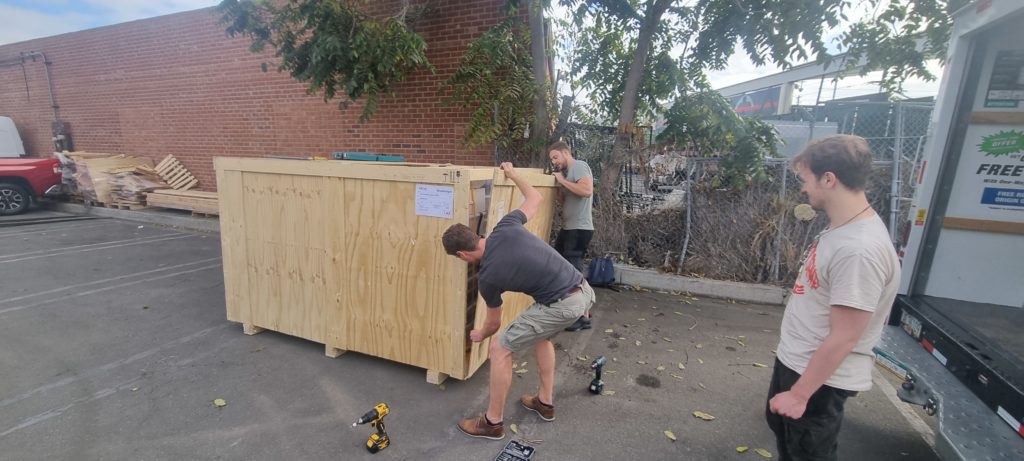 Team 2 opened up the box, and moved all the equipment in the U-Haul van.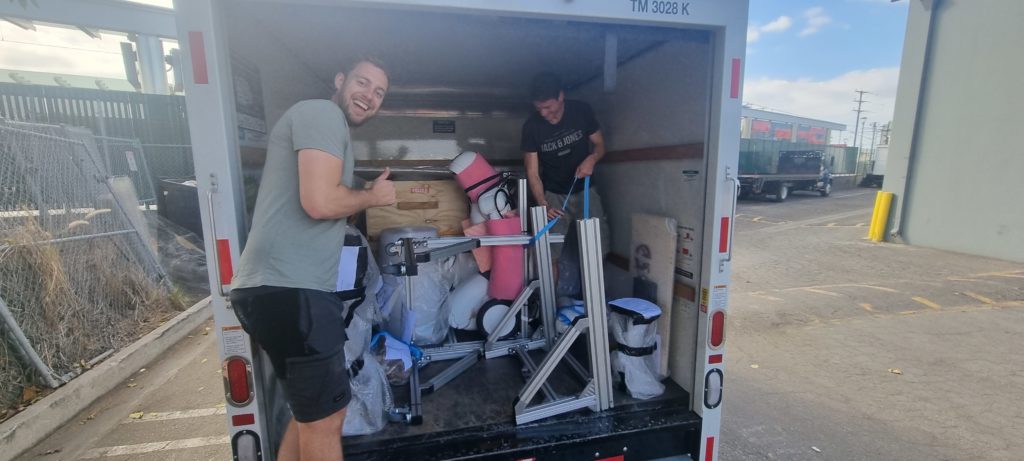 After packing the van, we moved the equipment to our hotel. At the hotel, the team started building the operator pod and start setting up the EVE Avatar robot. And to assist in this, another team member joined the group: Christopher from Halodi joined our group to build up the batteries of EVE (which were not allowed to travel by plane) and help the team out.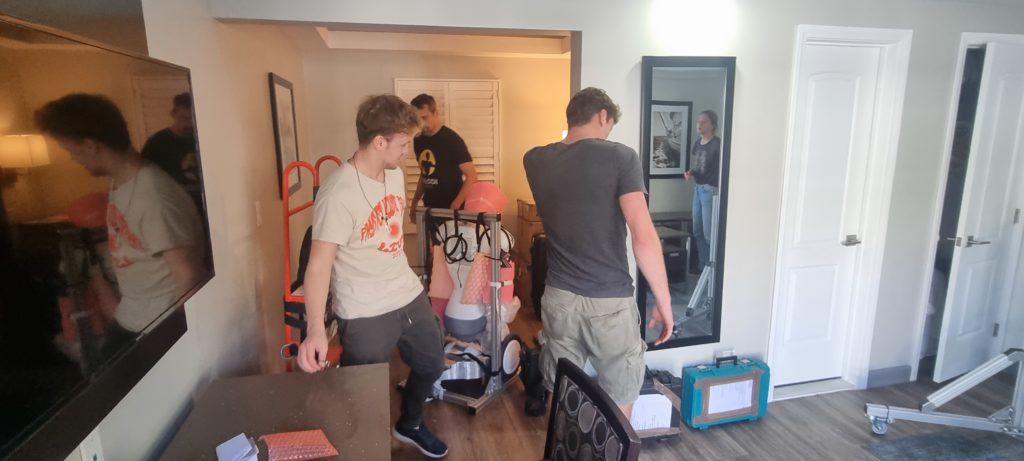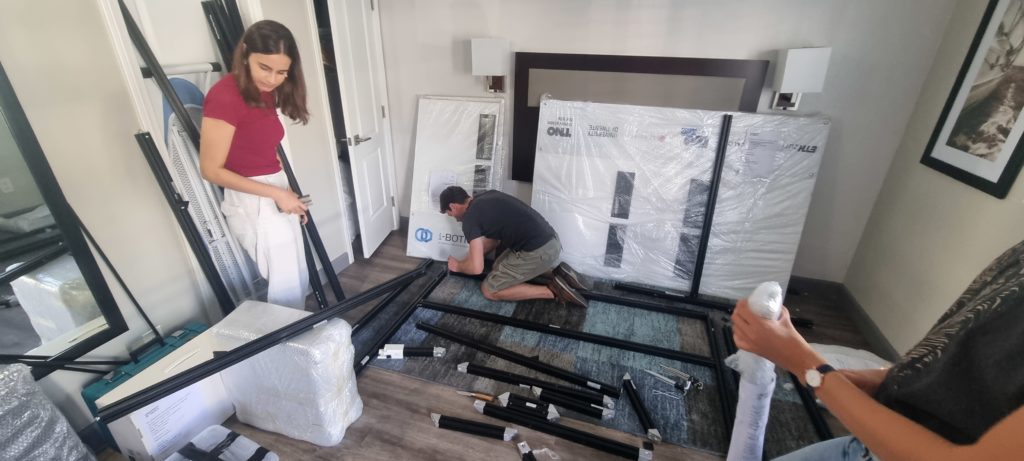 Building the pod and setting up EVE actually took us the rest of the day. During the day, several hotel staff members and other guest walked by, peeking in. Apparently a weird or special sight: 4 Dutchies, 1 Portuguese, 1 German, and 1 American building a humanoid robot inside a hotel room. But around 19:00 in the evening, everything was set up and ready to test. And Success! Nothing seemed to have broken during transit, all components survived the trip and the i-Botics setup was again almost fully operational in the US! The only item left: integrate the hands that were repaired and updated.
And we added a new component to our setup: An ironing board to be able to control the PCs in an ergonomically correct position.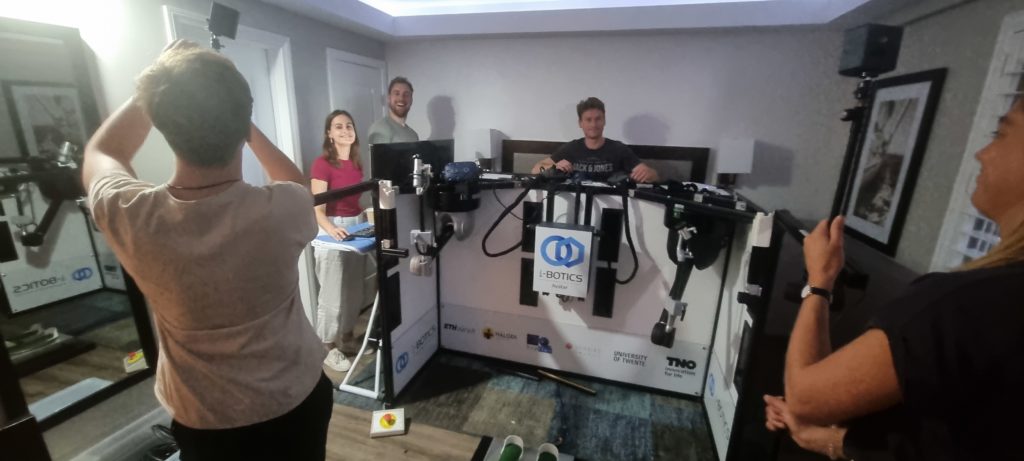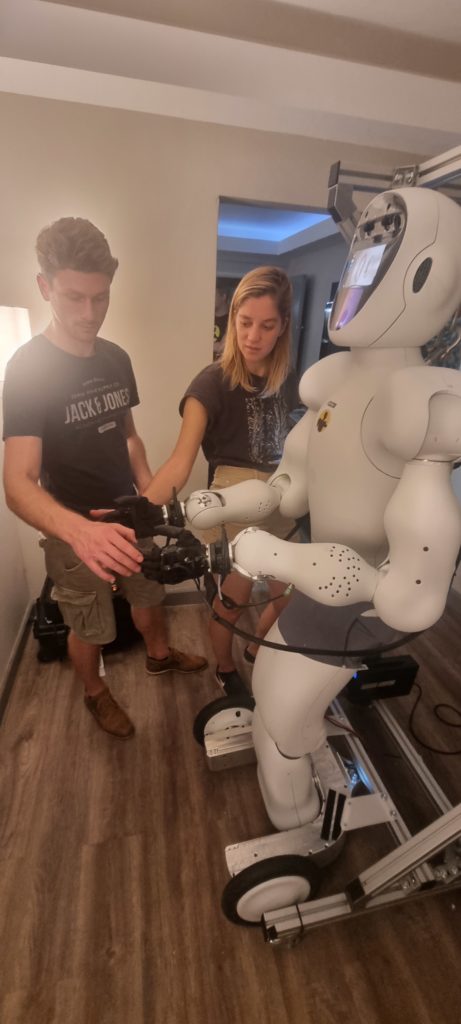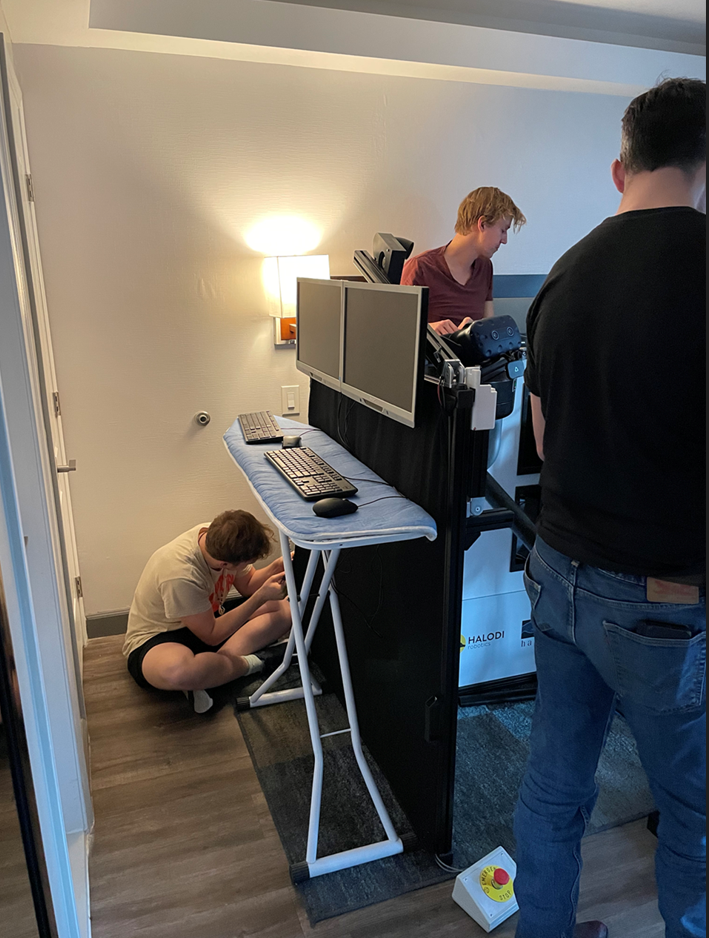 And that's it for today. Goal for tomorrow: System tuning for the finals and start going through the steps for operator training, and preparing for the test course.