In our daily report yesterday, we shared our issues with the robotic arm of EVE. Long story short: Some of the tendons were damaged and were in need of replacement. However, replacing the cables was a much more difficult job than initially anticipated.
Because of this, we actually got two spare EVEs, which were already based closely to our location in Long Beach. In the end, the most probable solution was to replace the entire arm with another arm of a spare EVE.
Christiaan, Robin and Christopher put in a huge amount of effort tonight! And with great success! At 5:30 in the morning, they got EVE up and running again!!! Praises to them for putting in a huge amount of effort to repair the system!
This meant we could start a dry run with our system, running through the operator training and trying out some of the tasks we will have to perform during the finals.
The first dry run we did was with Christopher as an operator. Very useful, as Christopher has a ton of experience with controlling EVE (>1000 hours) but had never experienced the i-Botics setup before. He could therefore give very useful insights. Above: The picture of Christiaan performing part of the training with Christopher.
Based on his feedback, the team did some small tweaks. After that, it was Stefano's turn to serve as operator. The training went okay, but we did experience some small (fixable) difficulties which were a result of the repairs we had done. However, we still got a good amount of feedback. Below: A picture of Stefano controlling EVE.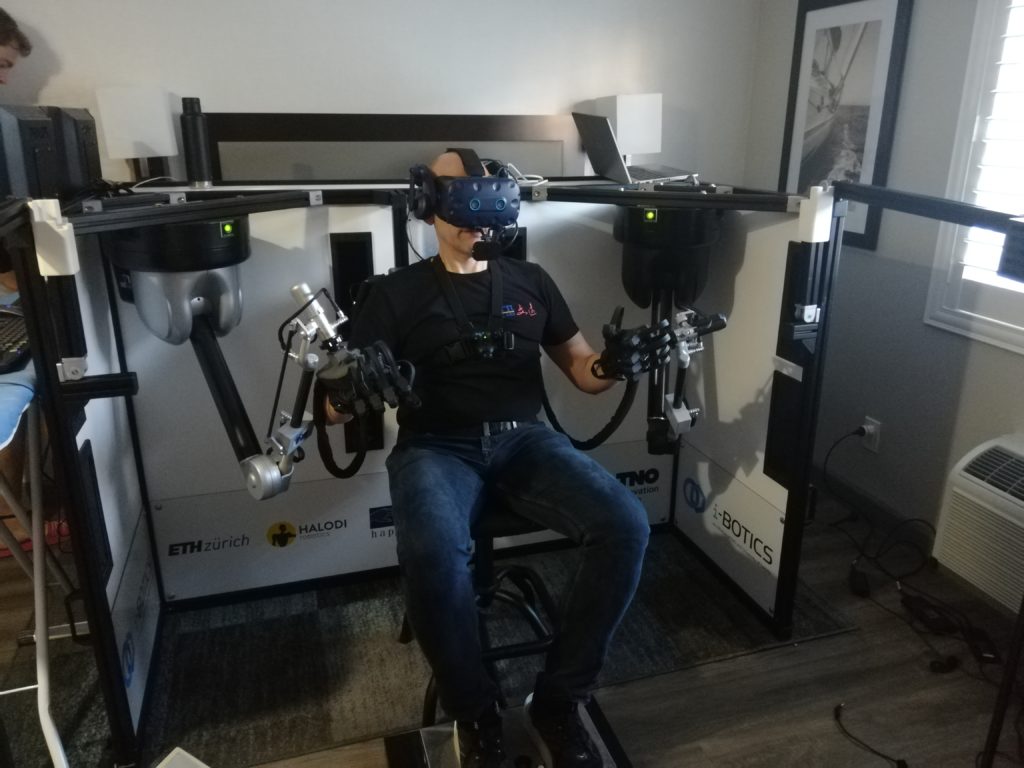 So, the dry runs were successful, but still some actions we can do before the finals. This means we are (more or less) back on track with our planning! Because of this, we decided to stop developing somewhat early today (18:00 local time) and get a true American dinner. We went to a steakhouse. The ambience in the team was good, the food was… well… let's just say…
Sometimes we enjoy our steak undercooked…
…but that's rare.
Tomorrow will be the final day of developing in the hotel. The day after that, we'll move our equipment to the convention center for the finals! Exciting times ahead!