Today was a big day! It was the day we were allowed to go to the Long Beach Convention Center and setup our gear in our personal garage. That also meant today was quite a long day – that is why we'll keep the daily updates somewhat on the short side today.
So, what did we do today?
First action of today: Getting all the equipment out of the hotel room, and put it in our (oversized) U-Haul truck. This was quite a huge task… It is quite amazing how much stuff you can spread around over multiple hotel rooms in less than a week. The biggest task here was to get the operator pod out of the room. This was a very tedious task… The pod fits exactly through the door… but just. However, taking it apart again would take us multiple hours (for taking it apart, and setting it up again). Luckily: our door measurements were correct and it precisely fit through the hotel door! After that, we very carefully lifted the pod, the EVE robots (3x) and the rest of the gear in our van.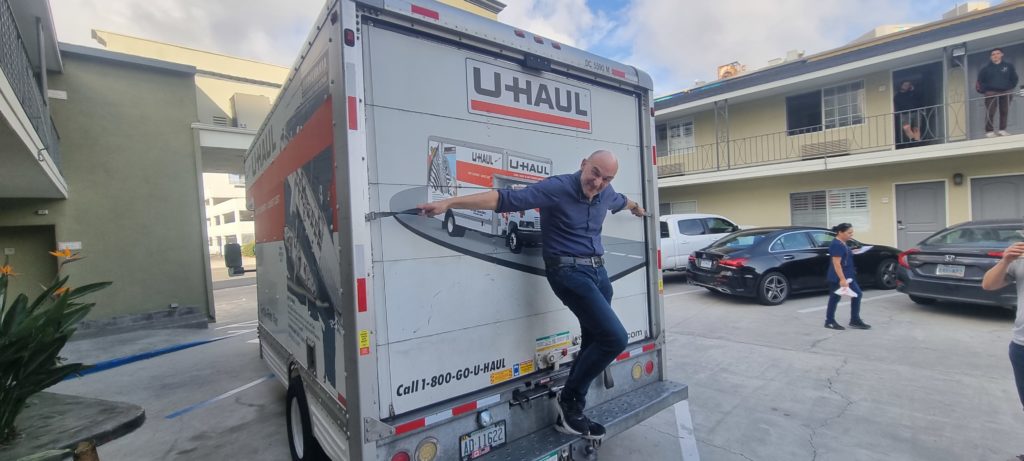 The drive was only 5 minutes, so we could also directly unpack our gear into our garage (Our garage is lucky number 13!).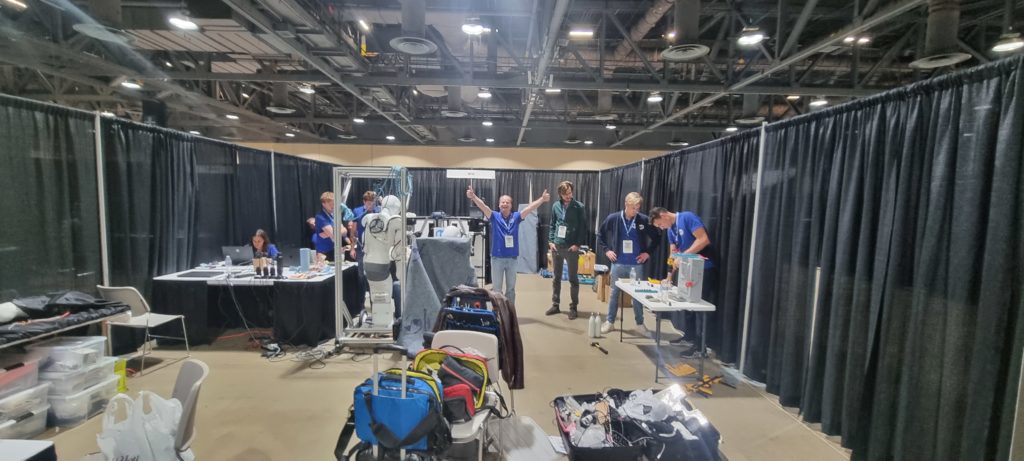 At 13:00, we were allowed to subscribe as competitors, and at 15:00 the first big XPRIZE event was held. The opening of the ANA Avatar XPRIZE: The team orientation! We actually got a lot of insights in the specifics of the task that we need to do. And the presentation contained quite some surprises for all the teams… Let's see what we can do here!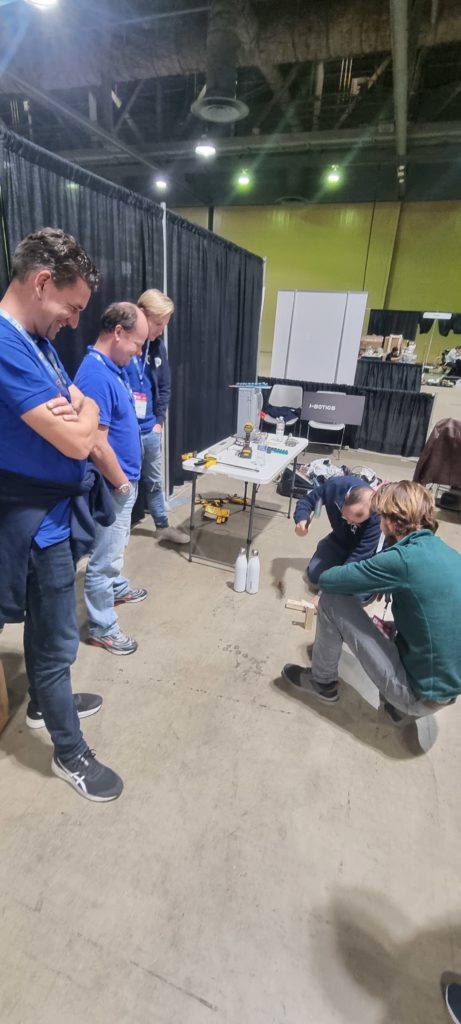 After the team orientation, we had the rest of the night to do a full systems check after moving the system. Christopher also did a full hardware check on EVE, and replaced two tendons preventively.
And after some hard work: Good news! The system worked perfectly! We even drove around between the garages for a bit. And actually: we were able to meet a lot of the teams already in this way, the vibe is very relaxed between the teams.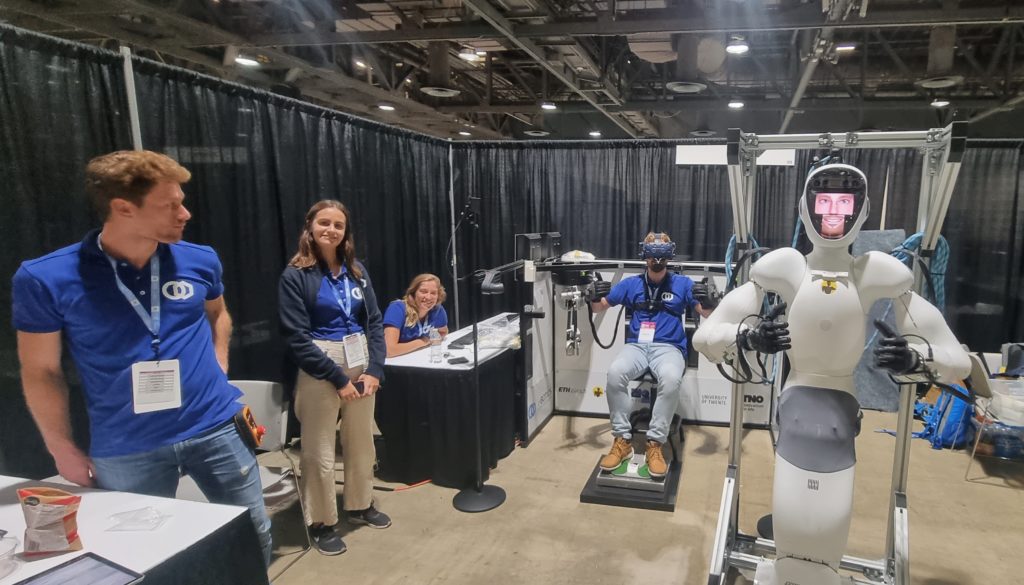 Two things before we call it a close for today. First: Douwe and Bart arrived today! And second (however, we'll keep this one a secret for now, as we know other team apparently read this daily update… ;p): We were actually able to develop a completely new feature after the team orientation in less than 2 hours! Talk about modularity! But we'll share what this feature is once the finals start, we don't want to give too much away for now, it still is a competition.